Have You Ever Lost Yourself?
In a candid and inspiring call to action, Miss T.N. King invites every woman who has felt depleted, hopeless, or "not enough" to reconnect and uncover her true, divine self—known as her Inner Goddess.
Throughout this book, King exposes the "idols" we create in our minds and the lifestyles we use to distract ourselves—which leave us feeling lost and empty. She breaks down exactly how this happens and how we can transform our pain, fear, and setbacks into power, faith, and success.
King shares details of her personal journey, as well as the stories of several courageous women, and provides practical, proven tools to truly elevate us and our quality of life. Miss T.N. King shines the spotlight on relationships, career, money, body image, social media, the "superwoman" complex, women bashing on other women—and even "situationships"!
This book will give you a new way to see yourself and the world around you. It's time to awaken your Inner Goddess!
USE CODE: ILOSTMYSELF FOR 15% OFF OF YOUR PRE-ORDER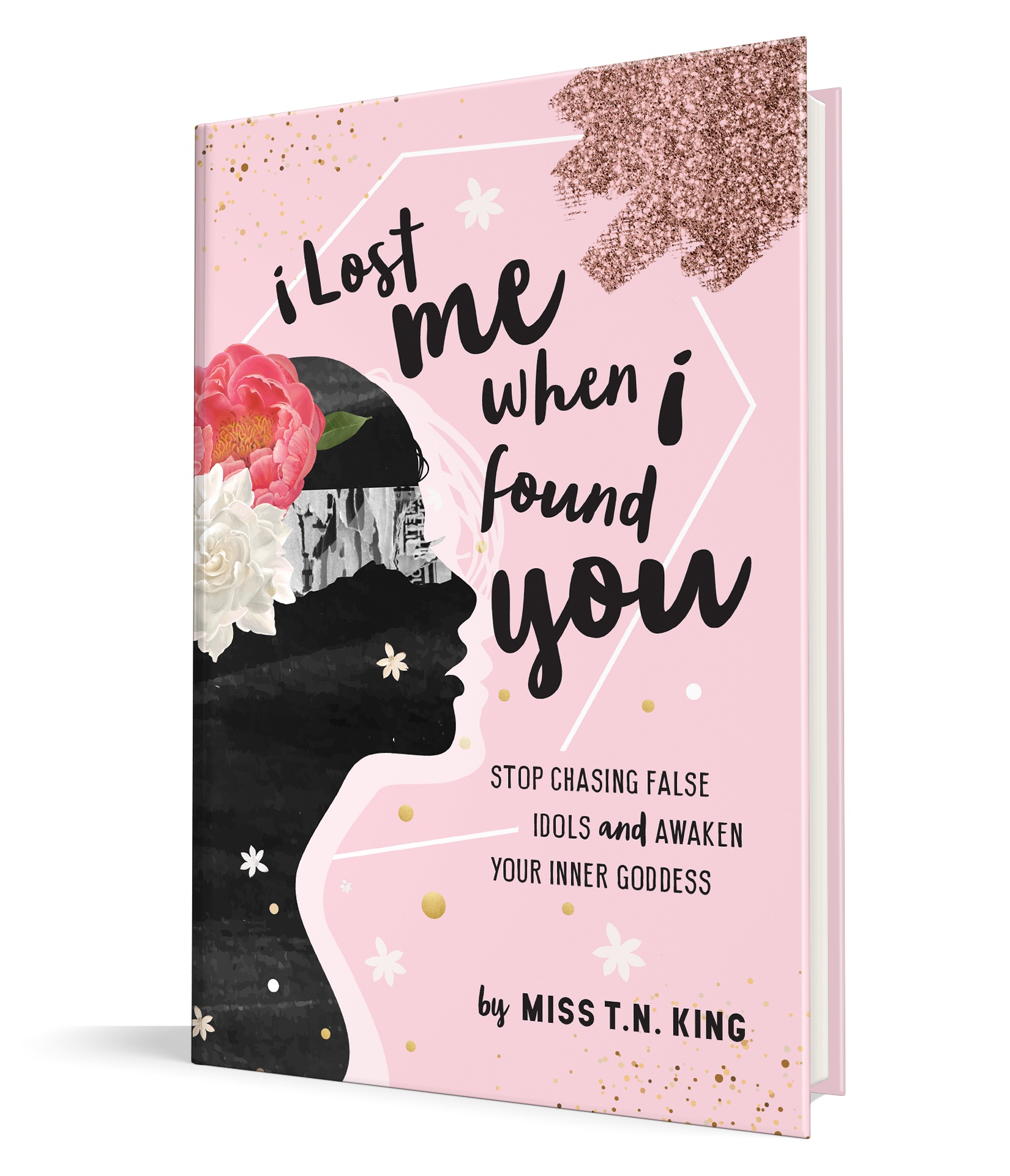 What's Included in the Pre-Order Sale?
Everyone who pre-orders "I Lost Me When I Found You" will receive an author-signed hard cover book with full color interior pages. The pre-order sale will be 15% off of the listed price and you will receive your author-signed book well in advance before its available to the general market and retailers. This is an EXCLUSIVE offer available for a LIMITED-TIME ONLY! Pre-ordered books will be delivered to customers between early-mid to mid-late August, depending on the order date.
USE CODE: ILOSTMYSELF FOR 15% OFF OF YOUR PRE-ORDER
What others have said about Miss T.N. King
Miss T.N. King is an entrepreneur, author, speaker, and teacher focused on womanhood, spirituality, and personal empowerment. Commonly known as "KING," she has garnered a faithful public following through her blog, misstnking.com, enlightening and uplifting millions across the globe. She is the creatrix of the Goddess Essentials, a movement that helps the modern woman elevate her mind, body, and spirit so that she may be her absolute best in this lifetime. Miss T.N. King is a Certified Professional Life Coach and currently lives in New York City.